By default, the automatic transcription language selector is disabled. To have your voice transcribed you must enable it by selecting the desired language from the drop-down selector from the join audio dialog.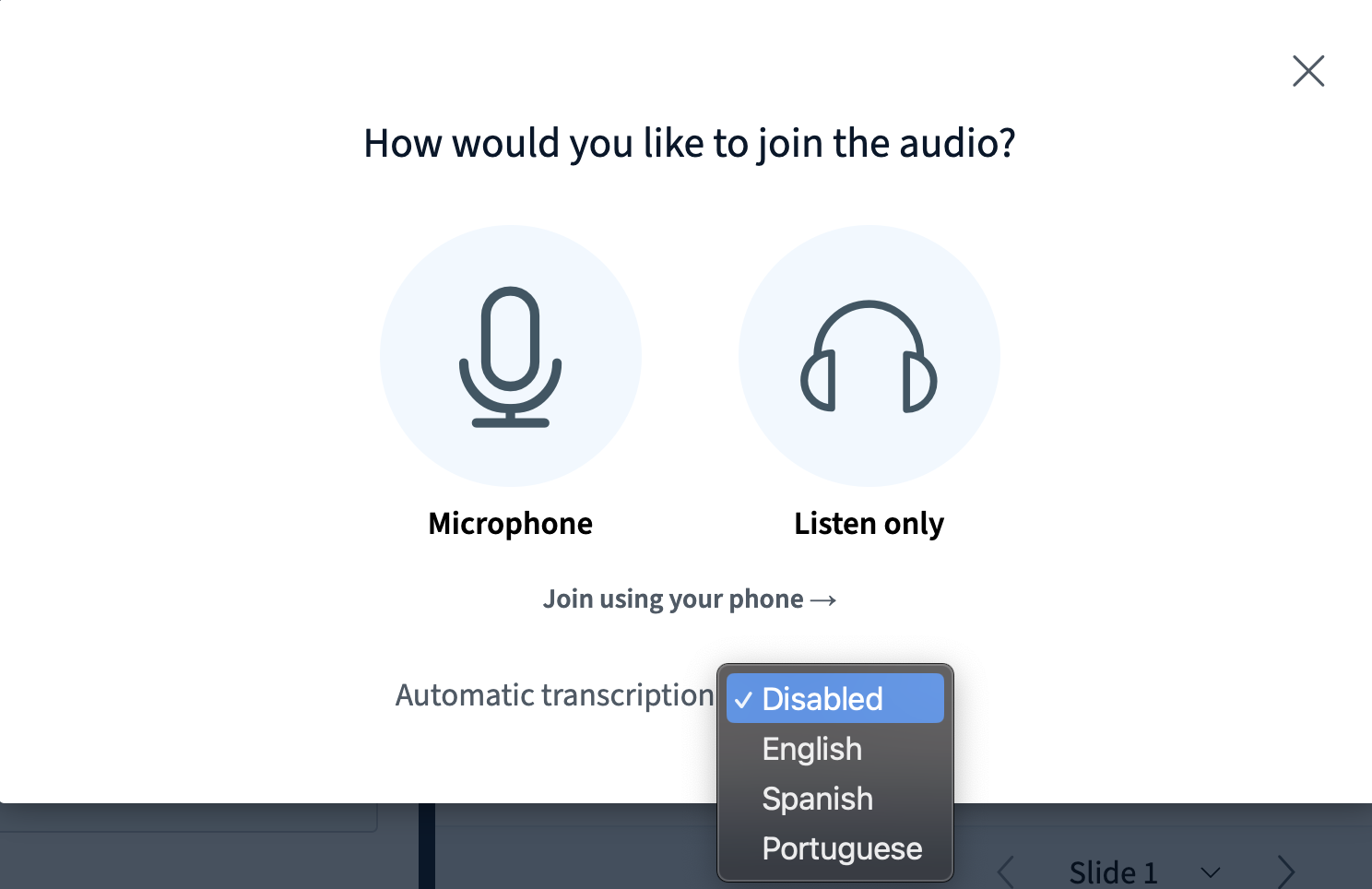 When a user selects a language for automatic transcription, a CC icon will display next to their name in the "who is talking" indicator.

You don't need to have selected transcription of your audio to view the transcriptions for others.
When one or more users have enabled transcription, a CC button will appear. To view the transcriptions for those with 'CC' in their "who is talking" icon, press the CC button.
The placement of the 'CC' button depends on your device. For mobile devices, he 'CC' button is in the three dots at the top right corner.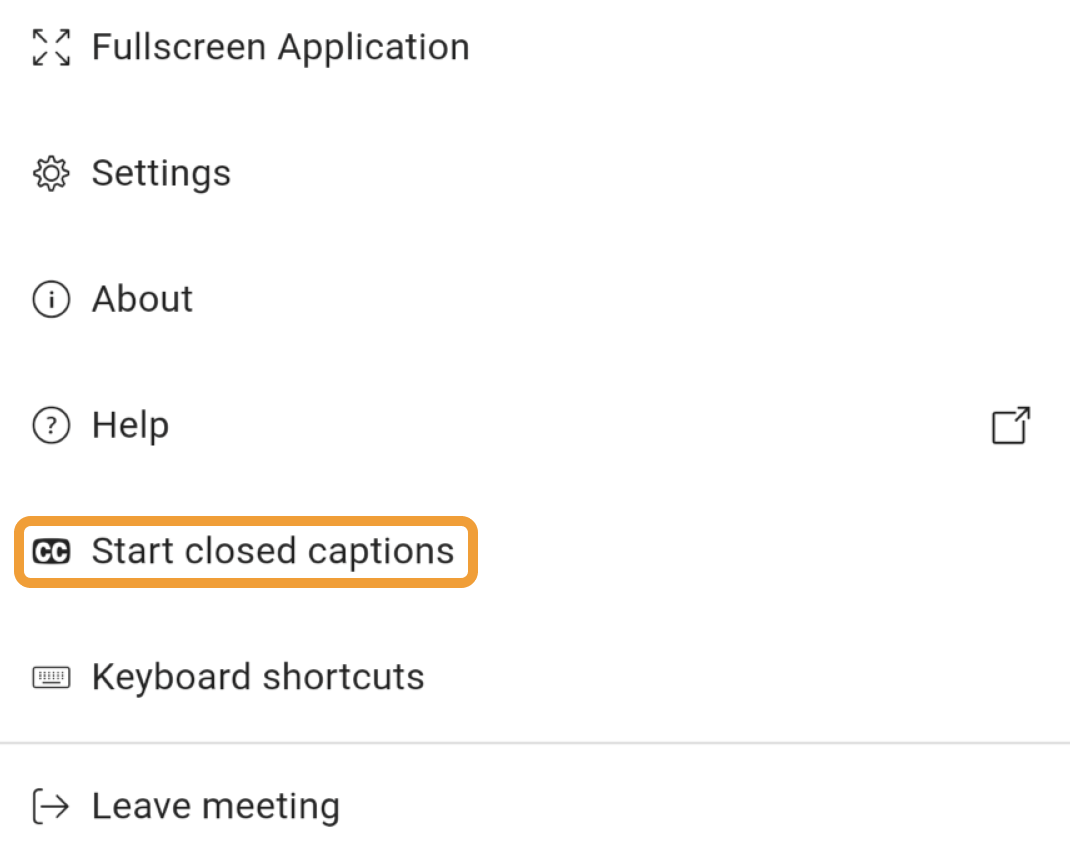 For desktop, the 'CC' button is in the bottom left.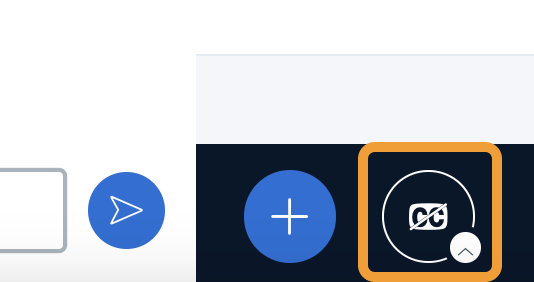 Desktop users can also select the language that the captioning will display in by pressing the up arrow on the CC button.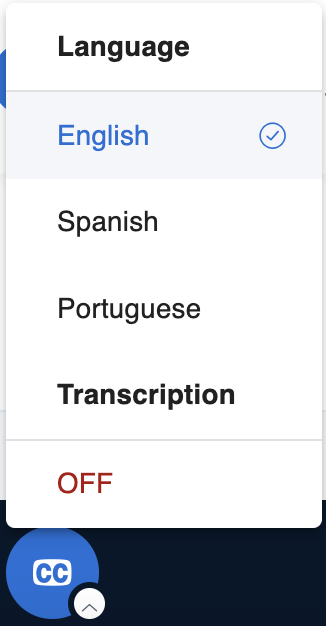 Note: The automatic transcription is only available for browsers that support SpeechRecognition (Google Chrome, MS Edge, and Safari). If you join with non-supported browsers you will see a warning at the bottom of the join audio dialog.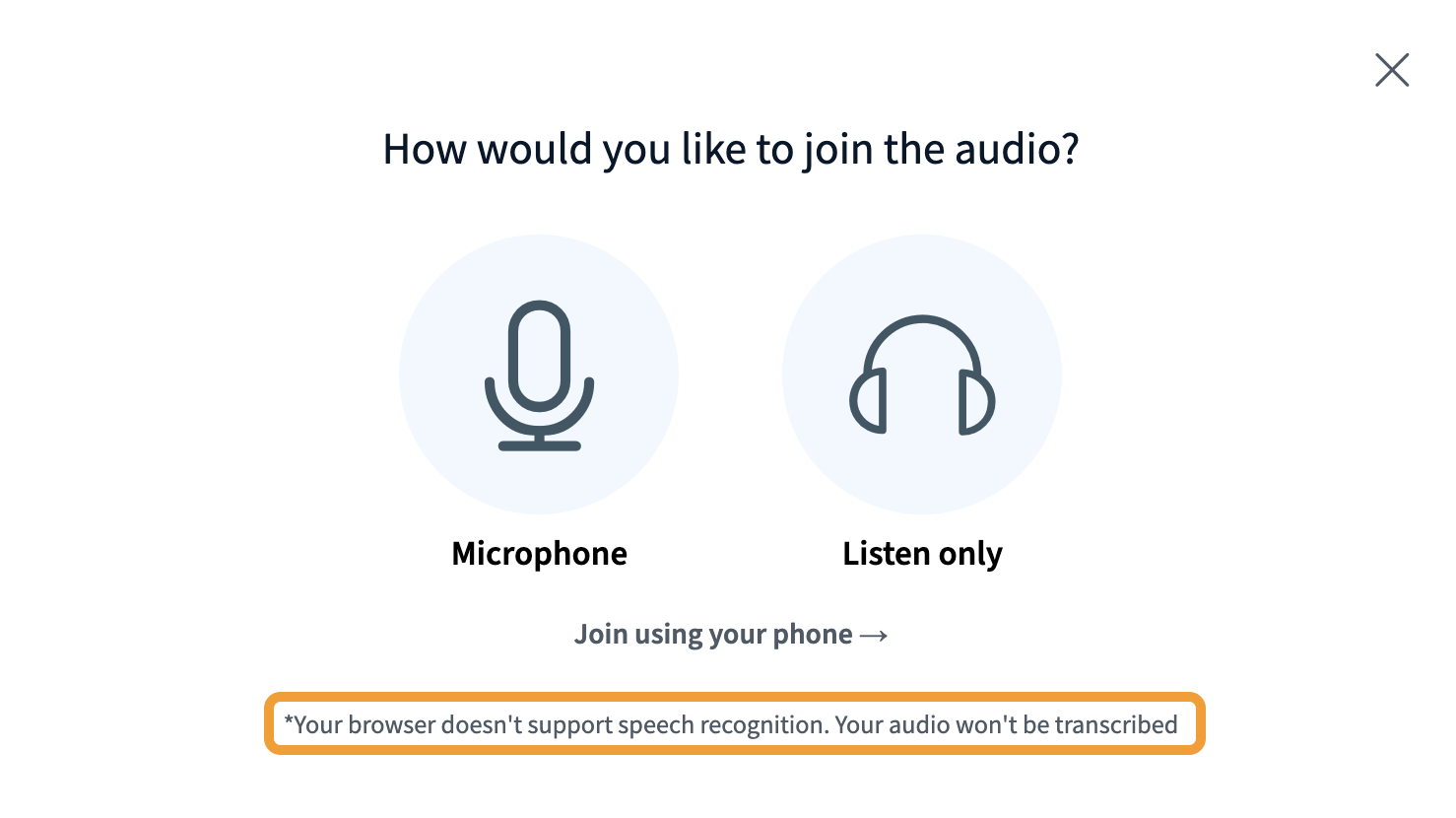 To enable automatic translations for users of Google Chrome, Microsoft Edge, and Safari, edit the/etc/bigbluebutton/bbb-html5.ymland add the following to thepublic:section then restart BigBlueButton.
public:
  app:
    audioCaptions:
      enabled: true