The multi-user whiteboard is a popular feature in BigBlueButton. Now, in BigBlueButton 2.3, we have added the Per-User Whiteboard to help with user engagement and allow instructors to choose an individual user to mark up the presentation.
To enable the Per-User Whiteboard, select a user [1] and then select Give whiteboard access [2].
Once you have given an individual user whiteboard access, a pen icon appears next to their avatar.
The user now has all the capabilities outlined in the multi-user whiteboard article.
When granting individual whiteboard access, a count will appear on the multi-user whiteboard icon showing you how many students you have granted access to the whiteboard.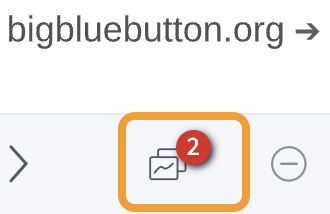 How do I remove Whiteboard access once it has been granted?
There are two ways to remove Whiteboard access.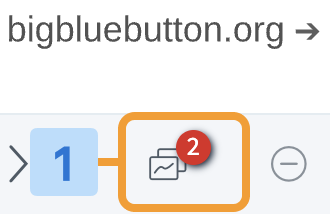 Clicking the multi-user whiteboard icon [1] removes whiteboard access from everyone except the presenter.
You can also remove individual users' access by clicking their user name [1] from the list of users and then clicking Remove whiteboard access [2].