BigBlueButton automatically extracts poll questions (and video links) from your uploaded sides, giving you a single button to start a poll.
We call it "Smart Slides".
When you have a slide deck with poll-type questions, you'll see a button to automatically start a poll.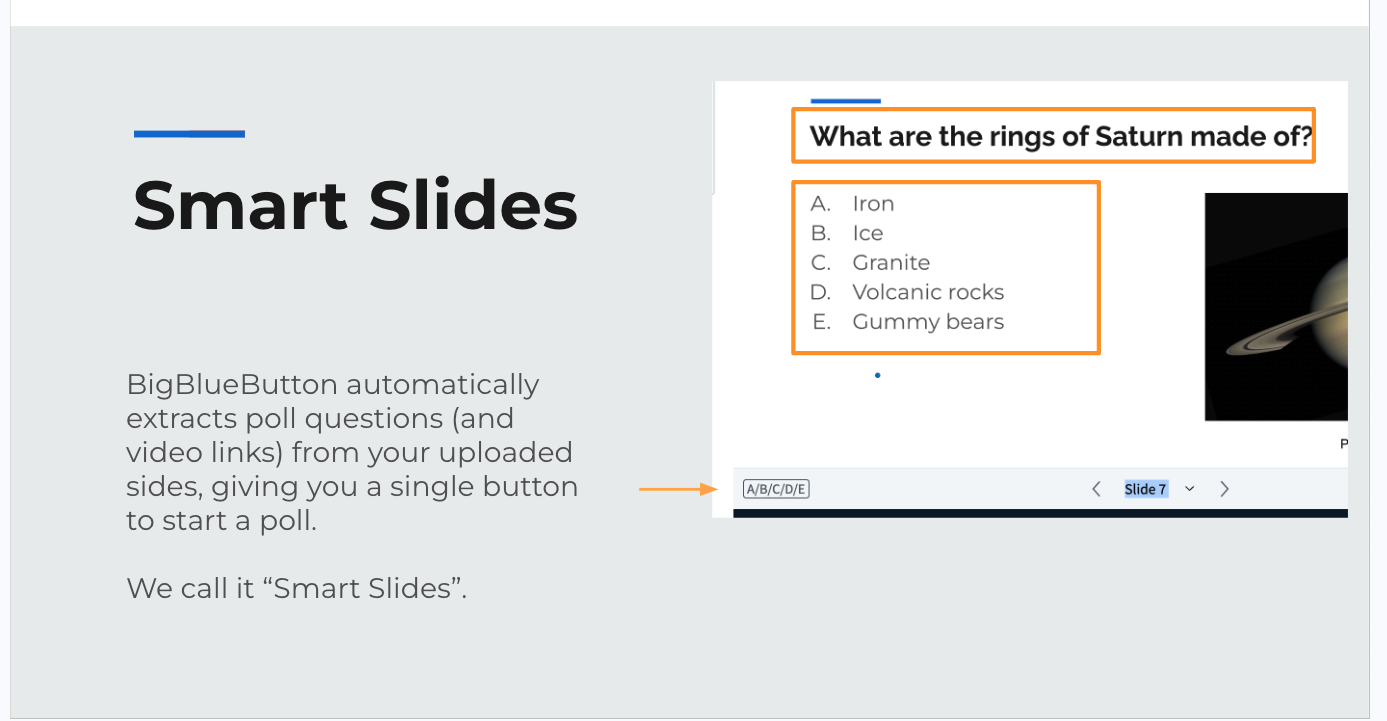 Below is a sample slide deck that you can use to try out Smart Slides.
Download it, upload to BigBlueButton, and look for the Smart Slides button when BigBlueButton has detected a poll question.