In canvas you can set a duration time that "locks the door" to your conference after it has started.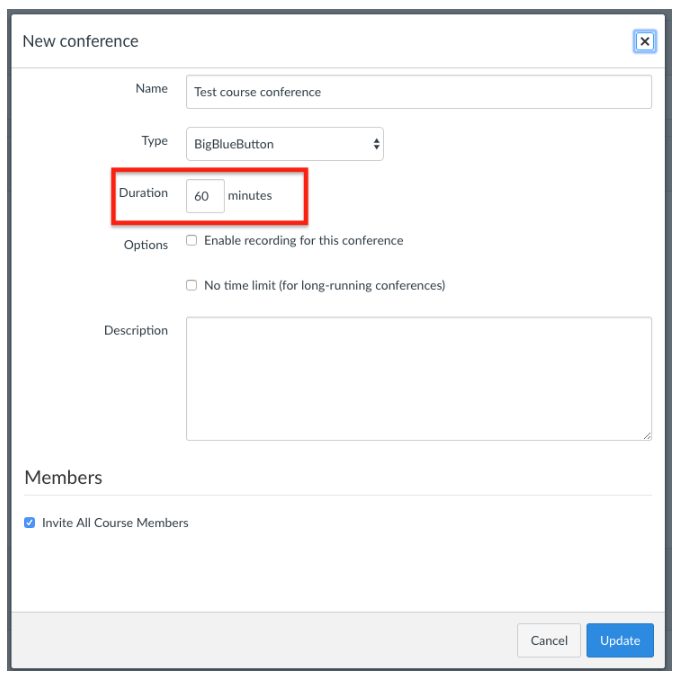 If you want to set a time limit on how long invited members are able to join the conference, enter the number of minutes in the Duration field when creating a new conference.
It is important to note that the time limit will begin when the moderator starts the conference.
Once the duration has expired, new participants will be unable to join, and the conference will continue until the last person leaves the conference room or the conference organizer concludes the conference.