By default Greenlight pages come pre-populated with a "Home Room".

To create additional rooms to your Greenlight page navigate to the upper right hand corner and select Create Room [1].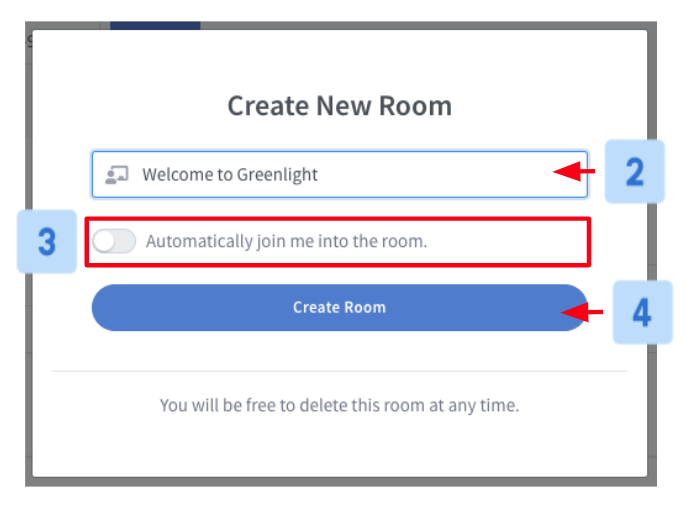 A room creator will appear where you will be prompted to Name the Room [2], you can also choose to be Automatically Joined to the Room [3] when it is created; this will automatically redirect you to join the BigBlueButton interface when you create the room.
Once you have named your personal room and decided how you would like to join you can then select Create the Room [4].

All newly created rooms will appear in the Room Manager section of the interface; listed and ordered based on the date they were created.  
To enter a personal room that was already created or to manage a personal room locate in the room manager section and select it.

The Title [1] will change to indicate the current personal room. You can now launch the session by selecting Start [2].