Yes! When you create personal rooms you have the ability to invite attendees. 

The first way to invite attendees is through the Invite Participants [1] link provided before entering your session; simply copy the link and send out via email or direct message.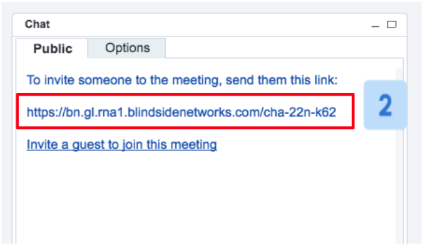 The second way to invite attendees is through the Chat Invite [2] link located in the public chat when a session is live.
The link will appear when you enter the session as the first chat message, if you do not see the link scroll up in the chat feed or refresh your browser.
**It is important to note the invite links will not allow participants to join unless the meeting is live or until it has been started by the owner.**
If participants are trying to join a meeting with an invite link and the meeting has not been started they will see the following message displayed:


Once the owner of the personal room has started the session the invitees will automatically be joined to the session.