Yes! 
As the owner of the page you can always delete a personal room.
**it is important to note that deleting a personal room will also delete any / all recordings associated with that room**


Locate the existing room to delete and select the Hamburger Menu [1] then choose Delete [2].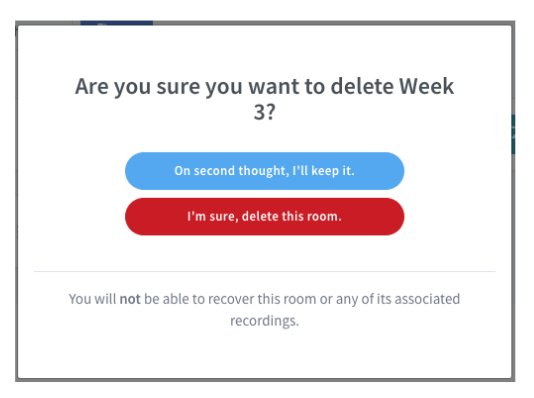 A final prompt will ask you to confirm you would like to delete the room and its associated recordings.