Once a conference is in progress it can be ended two ways
The first is through the Canvas Conference interface
In the course navigation open Conferences, locate the conference you would like to end - it will most likely appear under New Conferences 

Select End, a second pop up message will appear to confirm you would like to end this conference.
**Selecting End will remove users ability to join the conference and ends the live conference**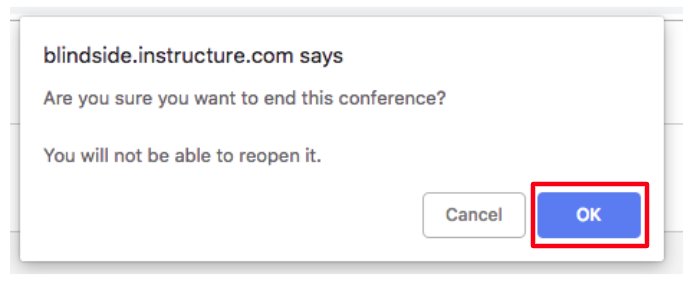 Select Ok to end the conference. 

The conference will now appear under Concluded Conferences along with any associated recordings. 
The second is through the BigBlueButton meeting interface.
As a moderator you are able to end the meeting on log out of the BigBlueButton. 
Open the settings menu, located in the upper right hand corner of the interface (the three vertical ellipsis) then chose End Meeting from the listed options.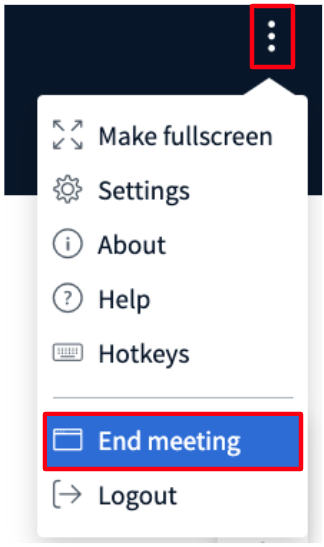 A final pop up will prompt you to confirm you wish to log out and end the meeting for all participants, choose Yes.