In addition to public and private chats all users in BigBlueButton can access the Shared Notes panel.
Shared notes enabled all the users in a meeting to contribute to a common text based file; you can use formatting options and always export the shared notes later.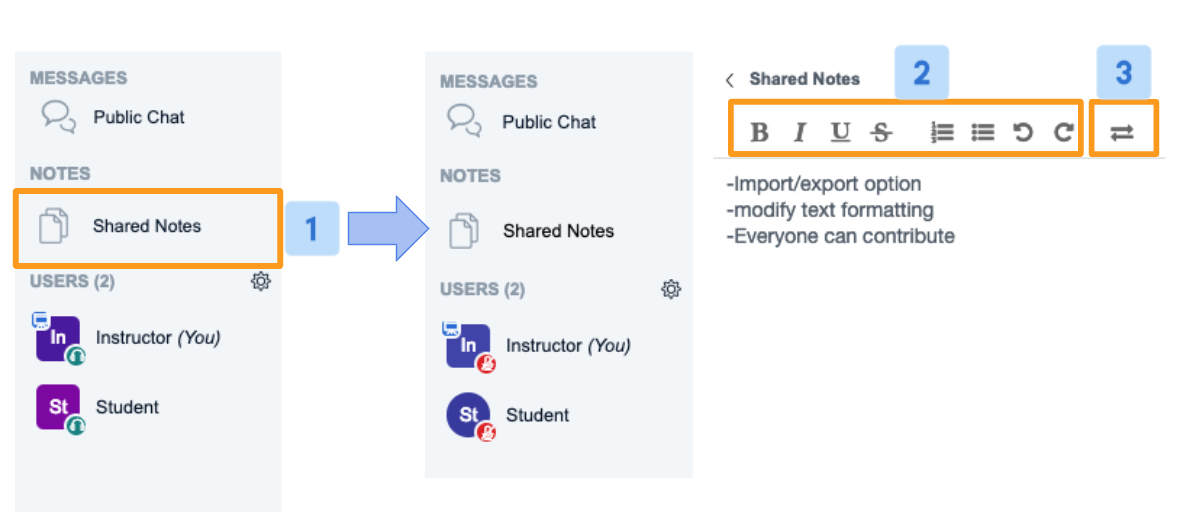 Located under the notes section, select Shared Notes [1] to expand the notes panel. Formatting Options [2] such as Bold, Italic and undo/redo can be found at the top of the notes panel. 
To download the current note pad select the Import/Export [3] button.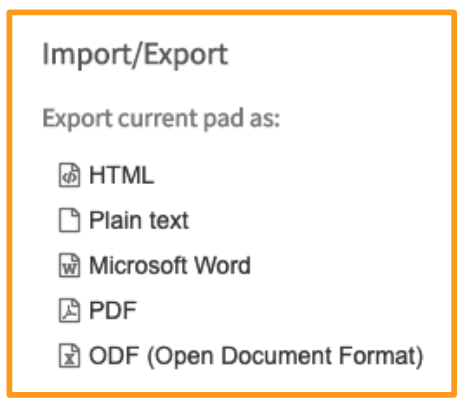 A list of available formats will appear, select the preferred format and save to your device. 
It is important to note the following:
Shared Notes are not captured in the recording processing.
All users must open their Shared Notes pad individually.
Shared Notes contributions are anonymous.