Options for Closed Captions
You have three options for viewing captions in BigBlueButton, and it depends
Automatic captions from your microphone (Google Chrome, requires enabling)
Automatic captions from your audio output (Google Chrome, built-into Chrome)
Stenographer (legacy)
Automatic captions from your microphone
When BigBlueButton Spring 2023 release, BigBlueButton now supports per-user captioning using the browser's WebSpeech API .
When this feature is enabled, to have your voice transcribed into captions, select the desired language from the drop-down selector when joining audio.
After selecting a language, when you start speaking, a CC icon will display next to you name in the "who is talking" indicator.

In addition, a 'CC' button will appear below.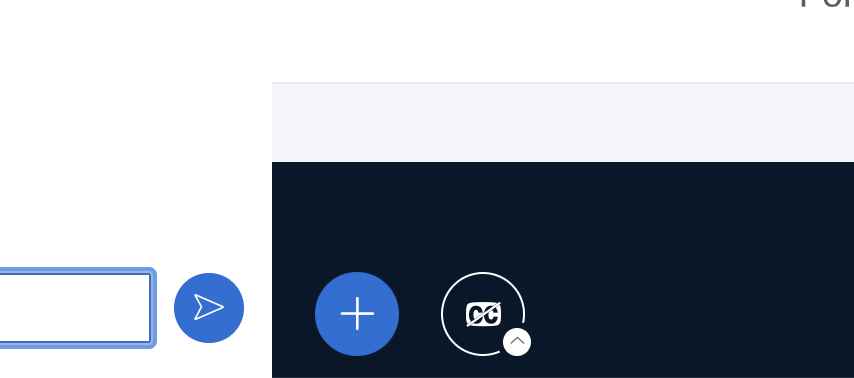 To view the transcriptions for those with 'CC' in their "who is talking" icon, select the 'CC' button. You don't need to have selected transcription of your audio to view the transcriptions for others - when at least one user has their audio transcribed, the 'CC' button will appear to everyone.
Desktop users can change their language detection during the session by selecting the up arrow on the CC button and choosing a different language. The example would be if you intended to speak in Spanish during the rest of the session.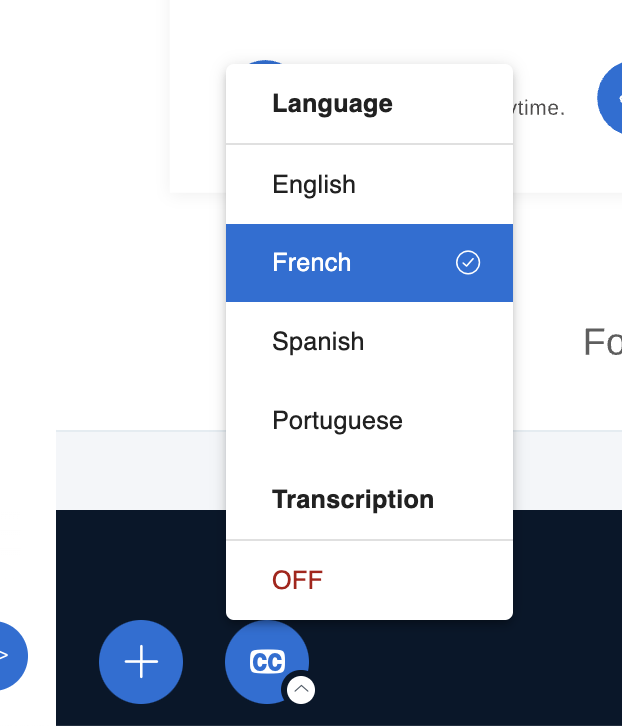 Notes on use of Close Captions
For mobile devices, the 'CC' button is in the three dots at the top right corner.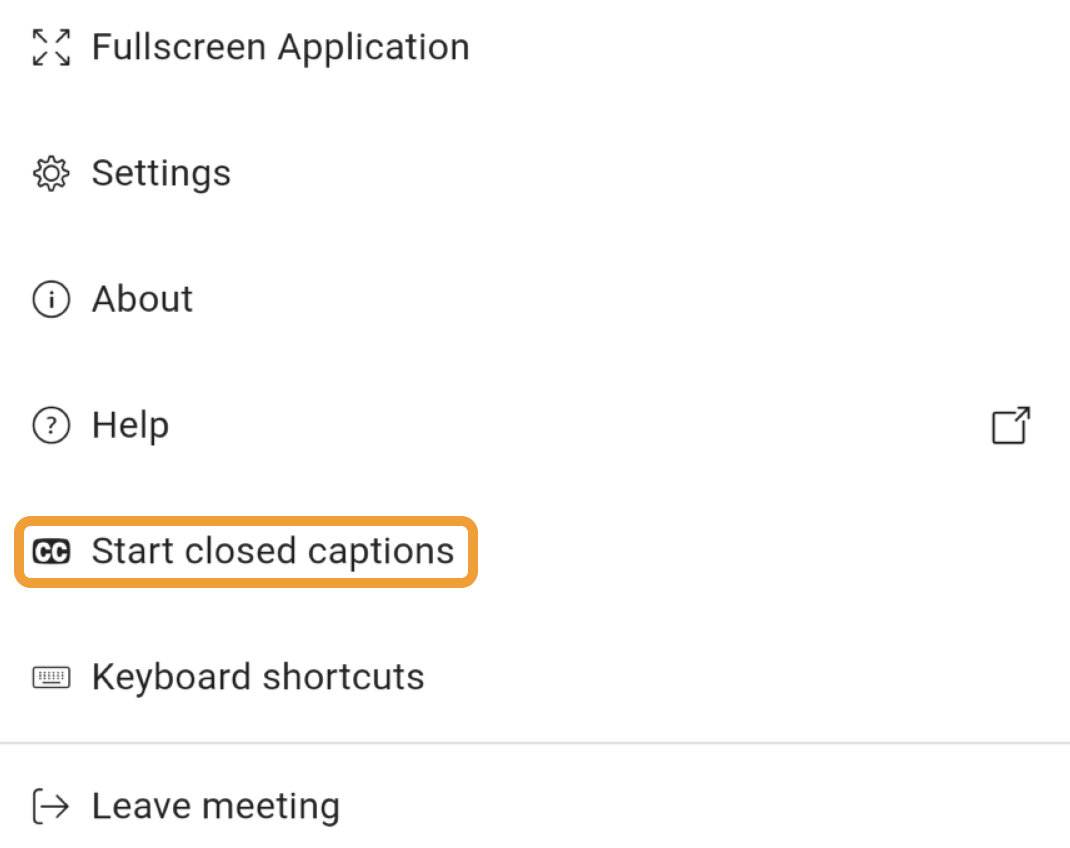 The automatic transcription is only available for browsers that support SpeechRecognition (Google Chrome, MS Edge, and Safari). If you join with non-supported browsers, you will see a warning at the bottom of the join audio dialog.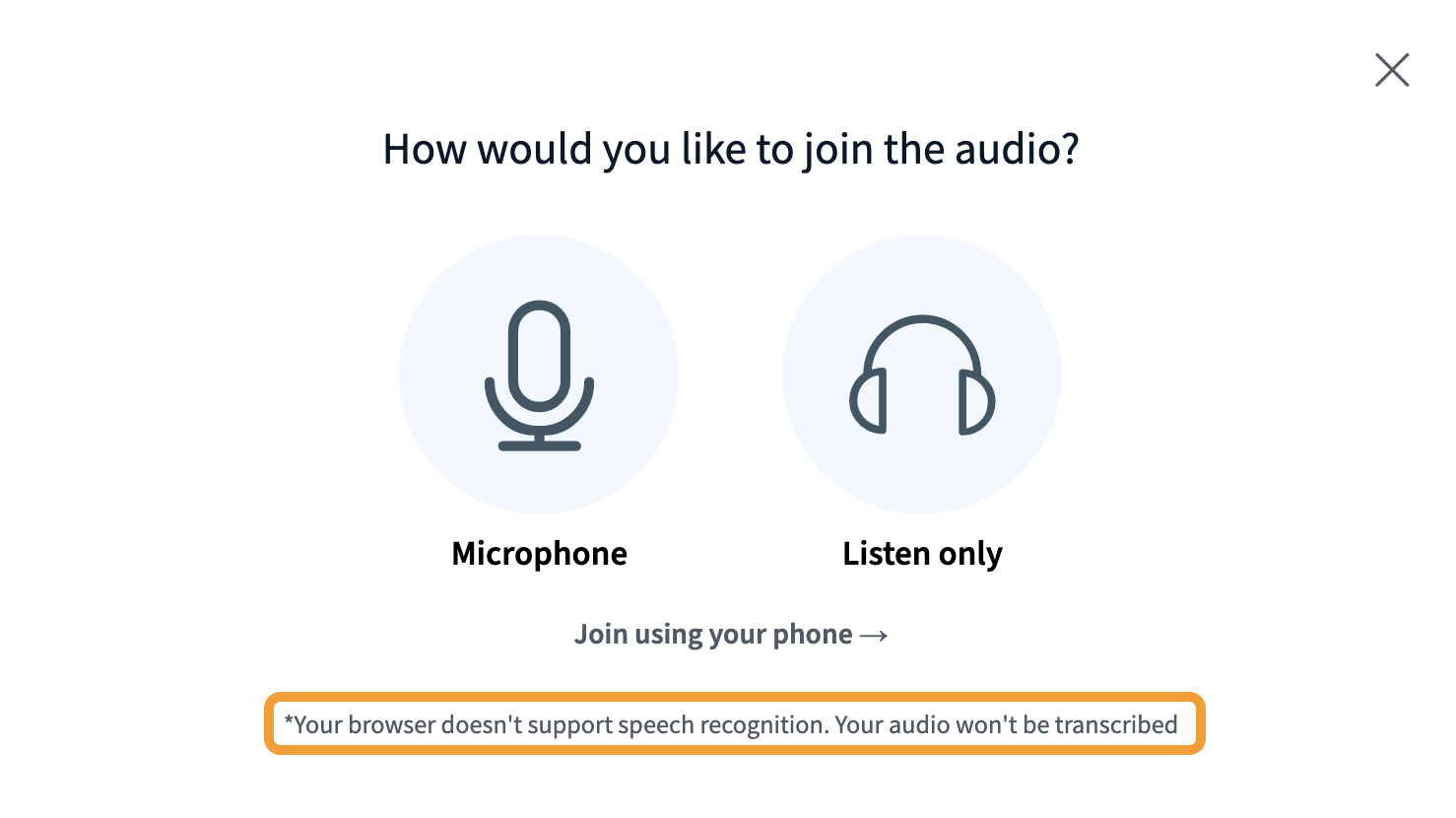 The above feature is currently disabled by default in Premium Tier accounts. To have this feature enabled for your account, contact Blindside Networks support.
Automatic captions from your audio output
You can set the Chrome browser to auto caption all spoke text from your speaker. Here is a link to a blog written by Google that discusses it and shows you how to set it.
These captions are generated by the browser (not BigBlueButton) and do not appear in the recordings.
Stenographer (legacy)
For years, BigBlueButton supported using a live, human Stenographer in a session to create captions.
Closed captions can only be enabled when the Stenographer has begun to use the closed captioning function. If no captions are being transcribed, users will not have this option.
To view closed captions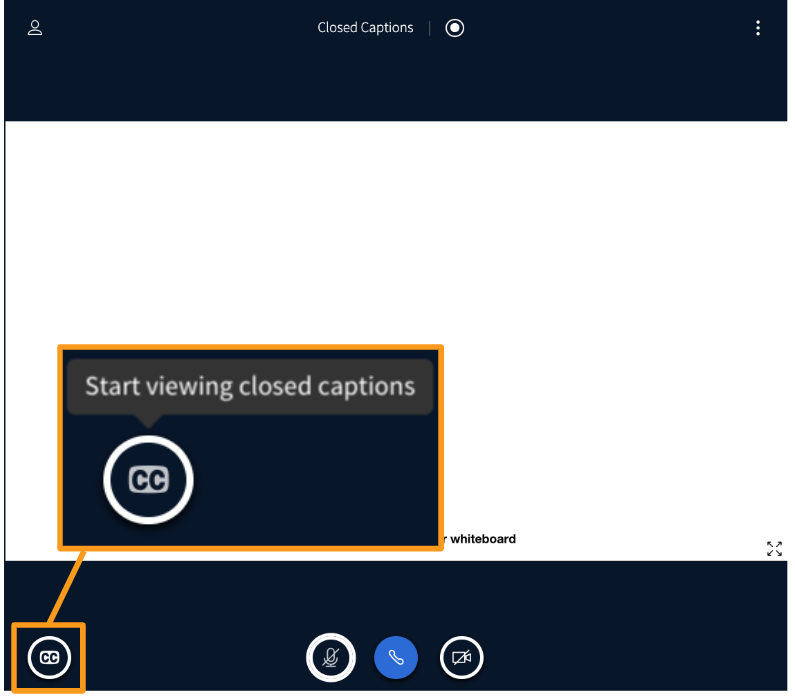 Select the Closed Caption icon that will appear in the lower left hand corner of the presentation area.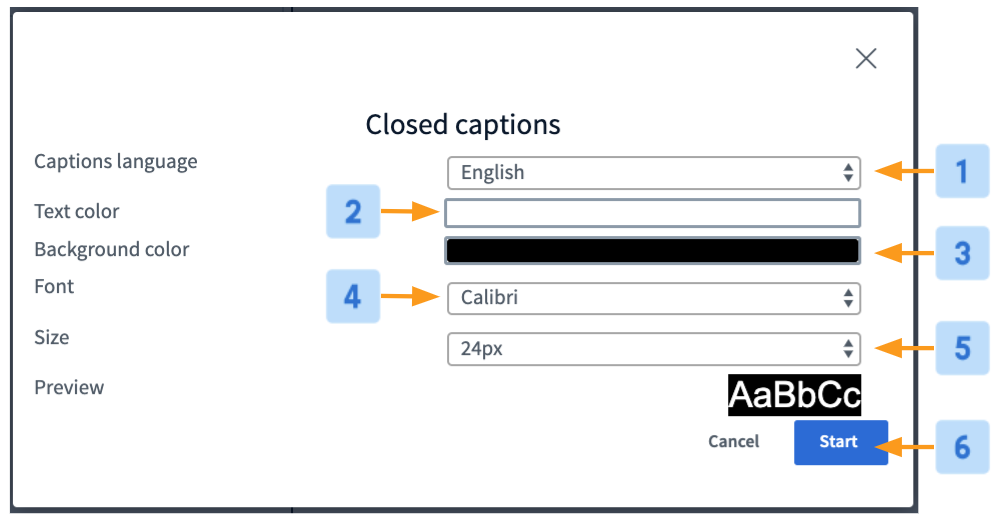 Next you will be prompted to choose your Preferred Language [1] and text settings such as the Text Colour [2], Background Colour [3], Font Style [4], and Font Size [5].
Once configured be sure to select Start [6] to begin viewing captions in real time.
Captions will appear on the presentation area as the moderator transcribes: