Administrators can use the Manage Users menu to view, search, sort, and edit all user accounts created. 
This article covers how to access the Manage Users menu where you can:
Accessing the Manager Users Menu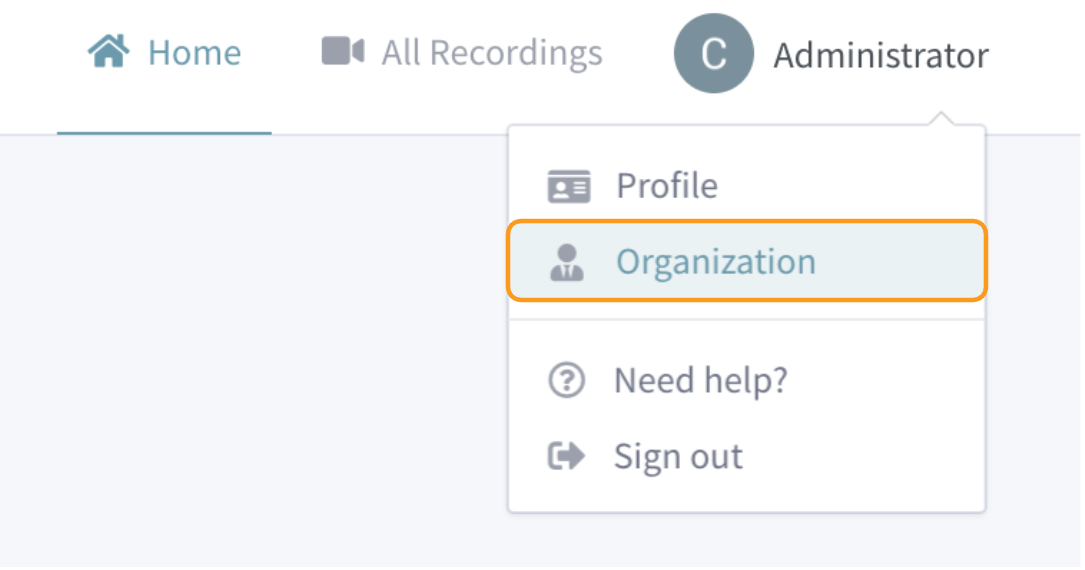 Select Organization from your account drop down.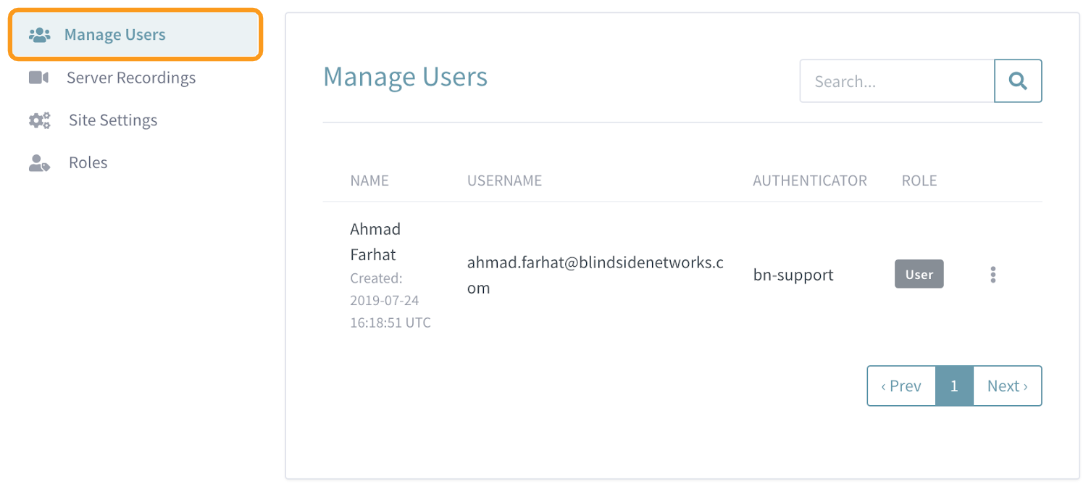 By default the Manage Users menu will open.
Search & Sort 

The Manage Users menu will, by default, list users in chronological order based on the date they were added to your Personal Rooms instance. All times are UTC.

Use the Search Bar to filter based on name, user name (email), authenticator or user creation date. 

To filter based on role select the specific role you wish to view from the Role column. You should see only the users with the assigned role selected.
Delete, Ban or Edit User Accounts
Administrators can Delete, Ban or Edit each user account registered to their Personal Rooms instance.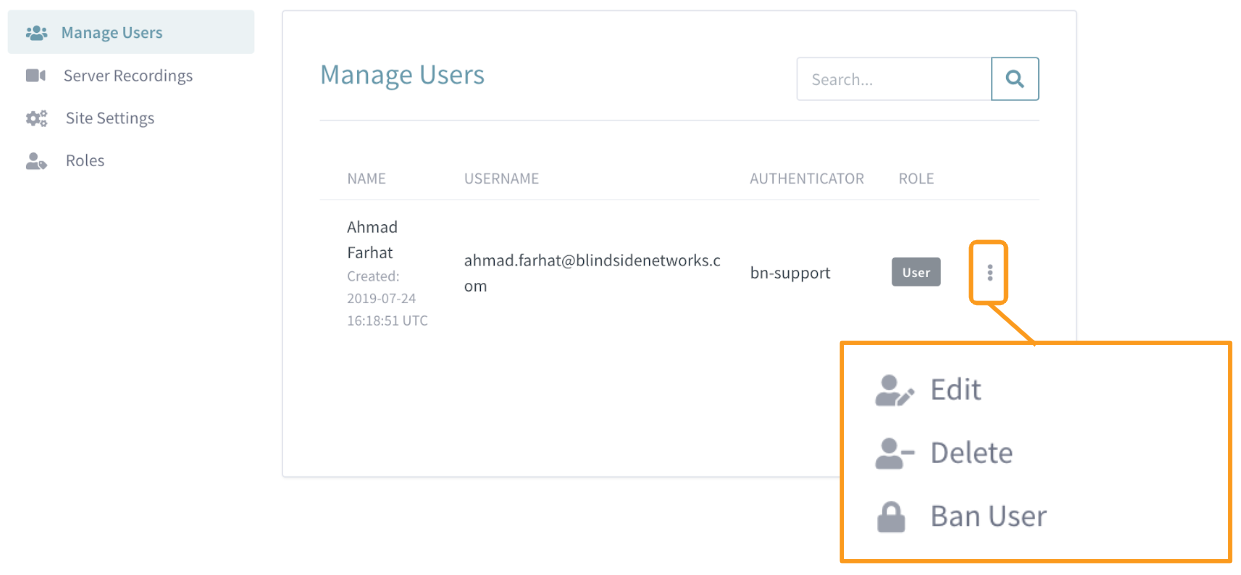 Select the Vertical Ellipsis or Hamburger Menu located to the right of each user account. 
To delete an account select Delete from the account options. 
It is important to note this will remove the account from your Personal Rooms instance, however, does not prevent the user from signing up in the future with the same credentials. 
To ban an account select Ban from the account options.
This will both remove the user account and prevent the user from using the banned credentials to sign up for your Personal rooms instance in the future. 
To edit an account select Edit  from the account options, an edit user menu will open.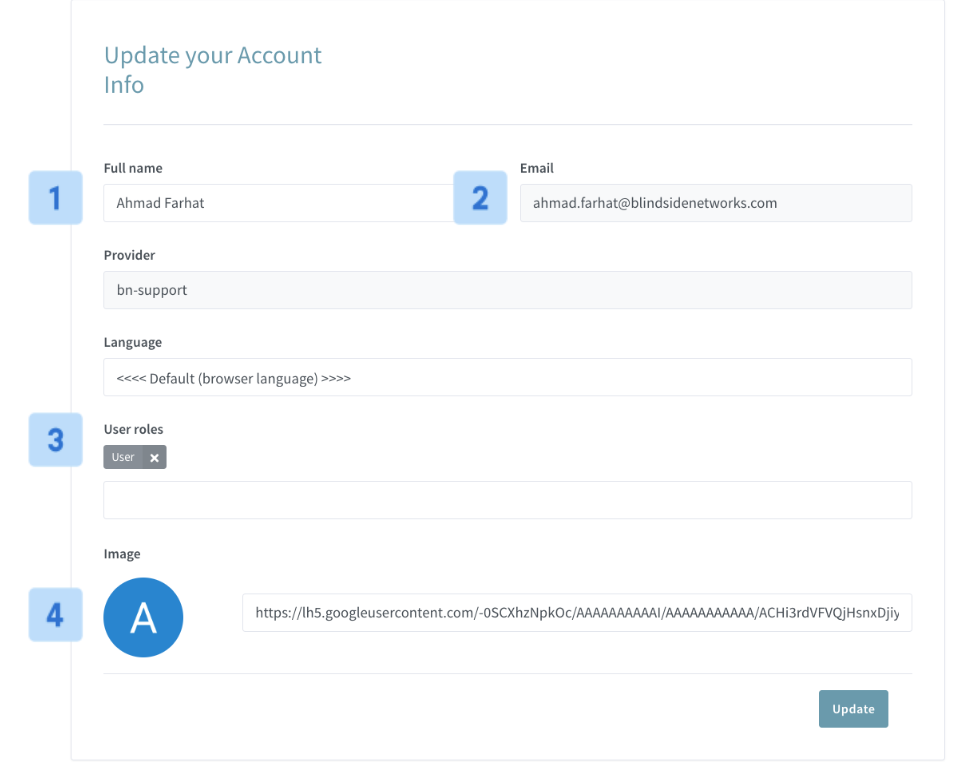 Administrators can edit the Account Name [1], Account Email [2], Account Role [3], and add a Profile Picture [4] to the account. 
When editing an account Role [3] it is important to note that though a user may be assigned multiple roles, only the role with the highest priority will be used to determine the user's account permissions.