After updating to the newest Mac OS update, BigBlueButton screen sharing permissions must be set in System Preferences.
Mac OS users will note, after updating to Catalina version 10.15, they will be prompted to allow all media permissions and in some cases set specific system preferences to make use of Screen Sharing.  
We recommend entering your first BigBlueButton session after this OS update early to ensure adequate time to enable all settings and restart your browser.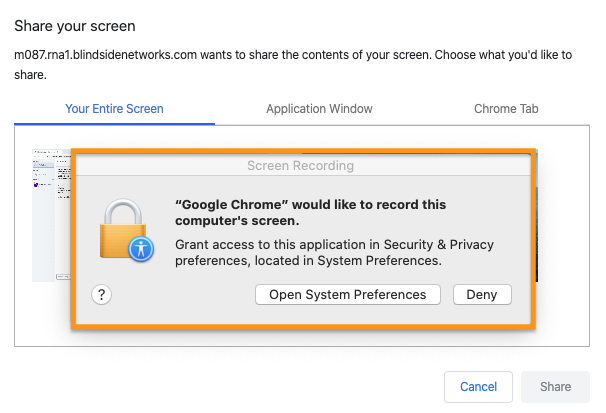 The first time a presenter attempts to use the screen sharing they will be prompted by the mac OS to open their system preferences to enable screen recording for the current browser.
IF the user denies the application permissions the screen sharing function will be disabled in the current and any future session until they enable this permission.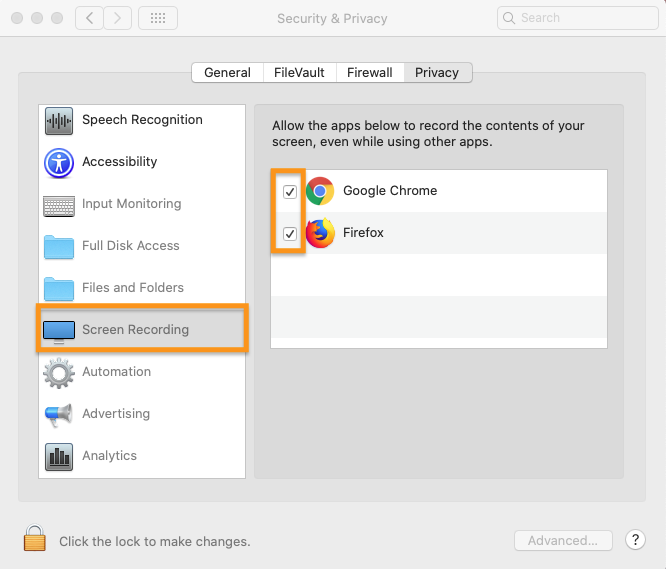 IF the user does not enable the selected browser(s) for screen reading they will be prompted to enable this each time they attempt to share.

After each browser has been given permission, you will be prompted to close the browser - select quit now this will ensure the setting is applied to all future BigBlueButton sessions held in the specified browser.  
Reopen your browser and re-enter your BigBlueButton session - you should now be able to share your screen.