If you have Premium Tier hosting for BigBlueButton from Blindside Networks and are assigned the Moderator role, you can invite guests to attend your live meeting.
Once you are logged into your BigBlueButton meeting, open the Chat Pane (if not already open) and select the text "Invite a guest to join this meeting".
Only those users with the Moderator role can see this in the chat pane.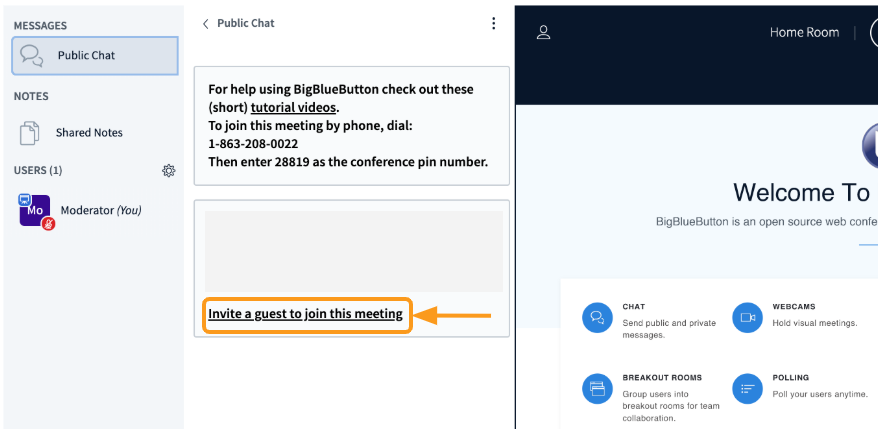 This will open a secondary tab with the live session link - this can be emailed or copy and pasted via direct message to individuals you wish to attend.

IMPORTANT: The "Invite a guest to join this meeting" link will only work for live sessions. We recommend sending this link only once the meeting is live with attendees.
When the guest pastes the link into a web browser they will be prompted to enter their Name and to join the session.

They should appear in the Users List once logged in.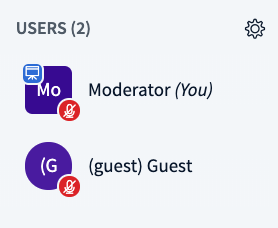 All those attendees who have been invited to join with the invite guest link will appear in the users list with (guest) in front of their name.