If you encounter an error message in the client, or the client's screen suddenly goes blue, then the browser's console will contain additional information on the error message.
To access the console in Chrome, under the menu choose More tools -> Developer tools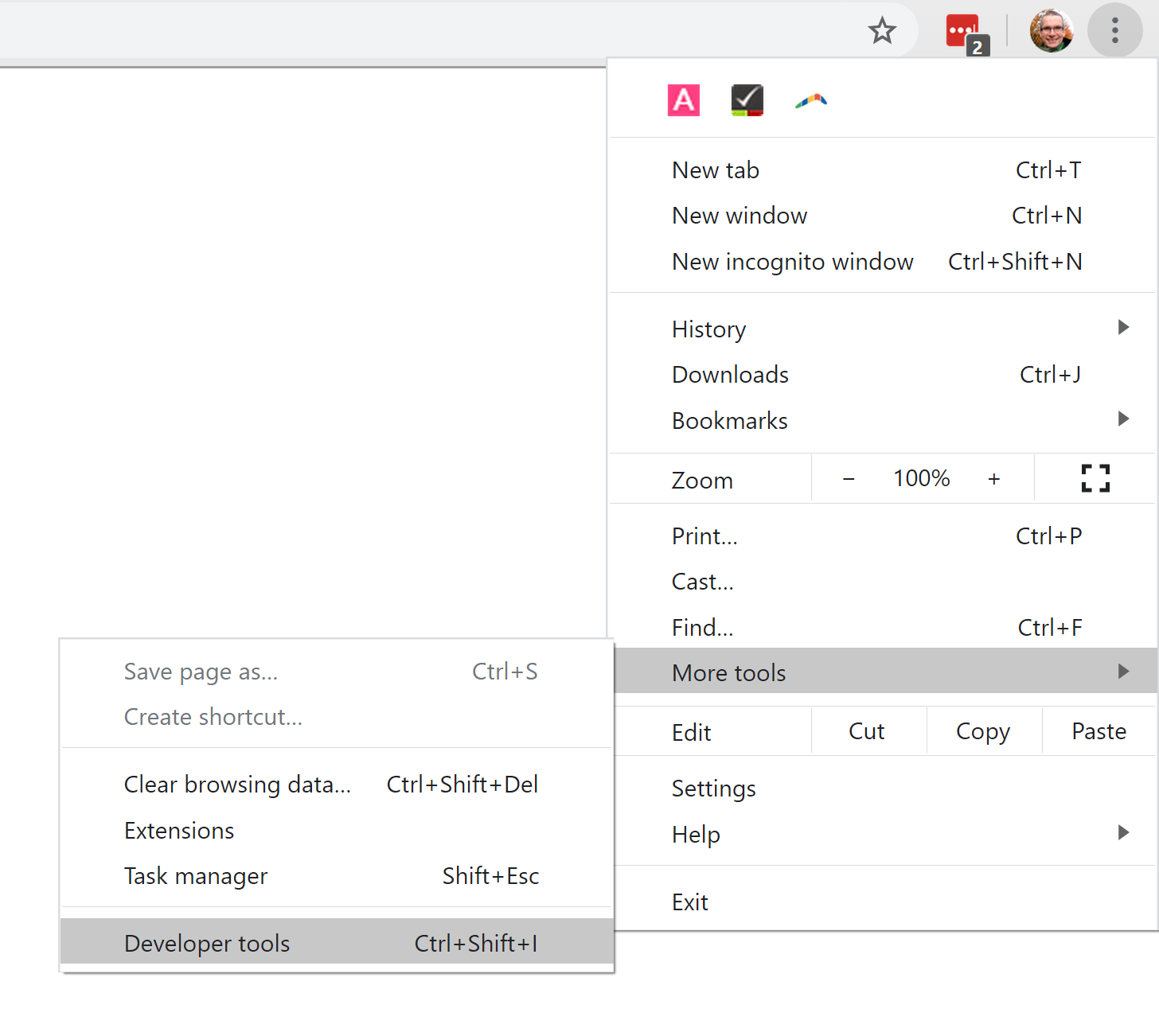 This will open to the Javascript console by default. Within the area of the console, right-click and choose Save as...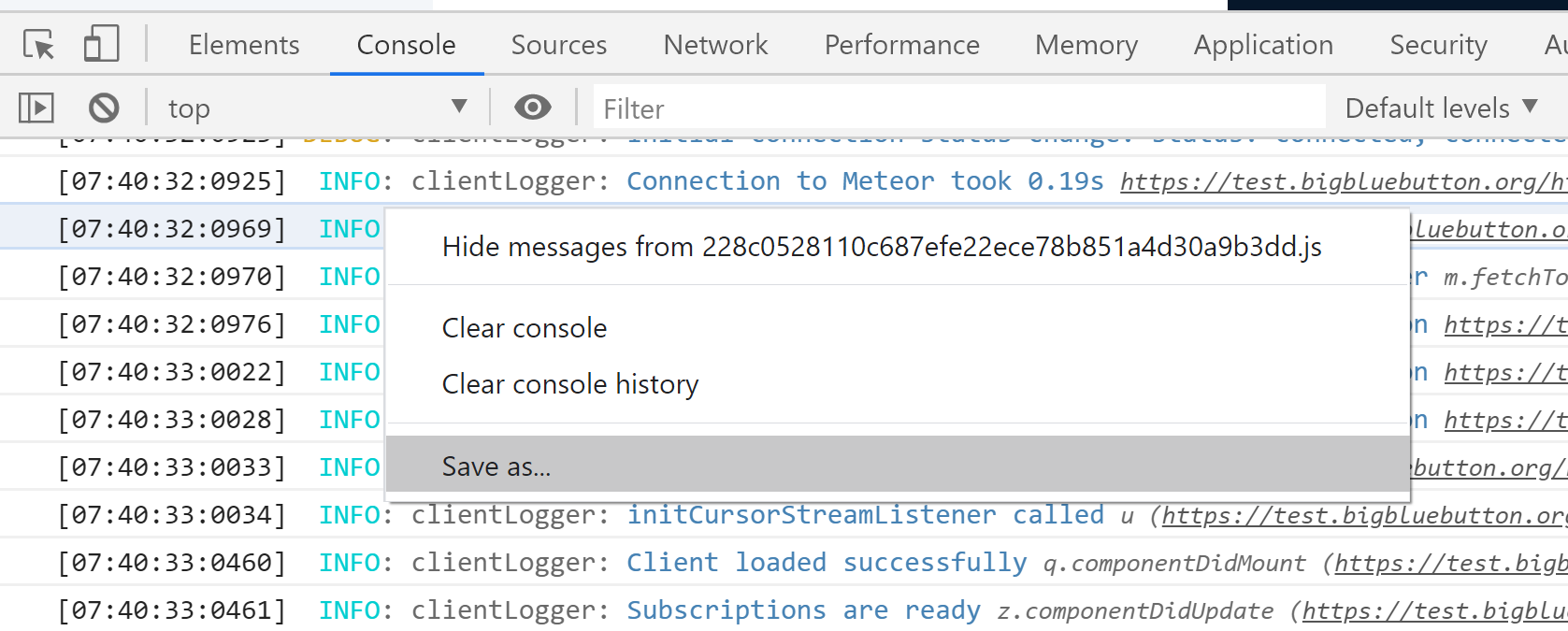 The will prompt you to save the contents of the console to a file.
Send this file to Blindside Networks support with as much description as possible of what you were doing prioir to seeing BigBlueButton show an error or stop working.