As part of upgrading to the Premium Tier hosting for BigBlueButton, Blindside Networks can customize various settings for your account.
If you want any of these settings (shown below) changed, just contact your Blindside Networks Customer Success Manager with description of the changes.
Custom Welcome Message
When users join, they see a welcome message in the chat (with a grey background).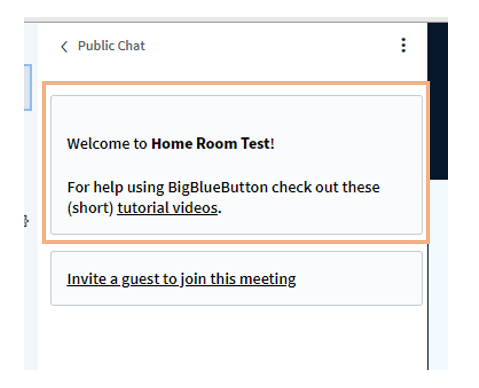 We can customize the welcome message to whatever you want.
Show Dial-In Number only to Moderator
All accounts in North America have a default dial-in number, and by default the number is visible to both instructors and students.
Some schools (especially K12) may want the dial-in number only visible to the moderator. For example, the second welcome message is only visible to the instructor.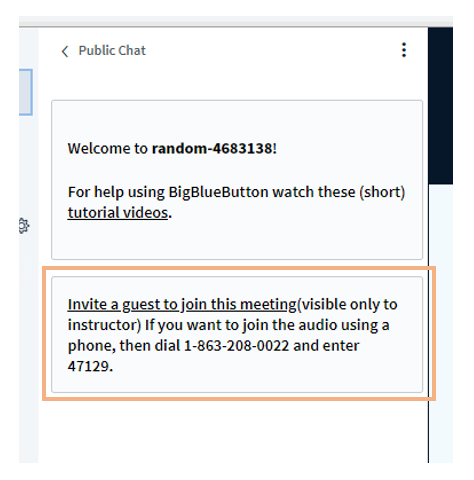 We can set whatever custom welcome message you want for the instructor.
Default Lock Settings
Each instructor can use the Lock viewers to restrict viewers from accessing certain features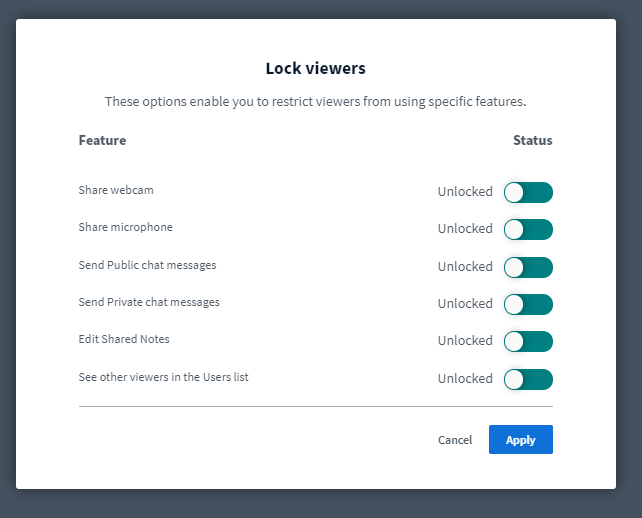 Blindside Networks can specify for your account to have any of these lock settings as default.
For example, you may want students to not share:
microphone
private chat messages
edit shared notes
With these settings as default, each session will start with the following lock settings in effect
Ability to unmute users
By default, for privacy, a moderator cannot unmute another user's microphone. However, for K12, this is very useful for the teacher to unmute a student's microphone.
Mute users
By default, users joining with microphone are unmuted. We can set this so all users join as muted.
Auto-Expire of Recordings
If your school wants a policy that all recordings are automatically deleted after two years (730 days), for example, we can setup the auto deletion. Just let know know how many days you want the recordings to last.
Protected Recording Link
We can enable Protected Recording Links in your account, which will prevent viewers from copying and sharing recording links.
Don't record student webcams
We can configure your account so student webcams are not visible in the recordings.
No recordings
We can configure your account so no sessions are recorded.
Hide Viewer/Student names in chat of recordings
We can conceal student names in the chat in recordings. The student/viewer names will show up as Viewer and the moderator/instructor names will show as normal.

Automatically end session when no moderators are present
We can set an interval (such as 2 minutes) that when a session has started and a moderator is no longer present, BigBlueButton will automatically end the session. This is useful in K12 where you want to prevent scenarios where the teacher gets disconnected from a session (such as loosing internet), and their students are left behind unsupervised.
Custom Logo
We can place your logo in the upper left-hand corner of the BigBlueButton session.