For a recording to appear in Canvas, two things must occur.
1. The conference must have started with Enable recording for this conference enabled (its enabled by default).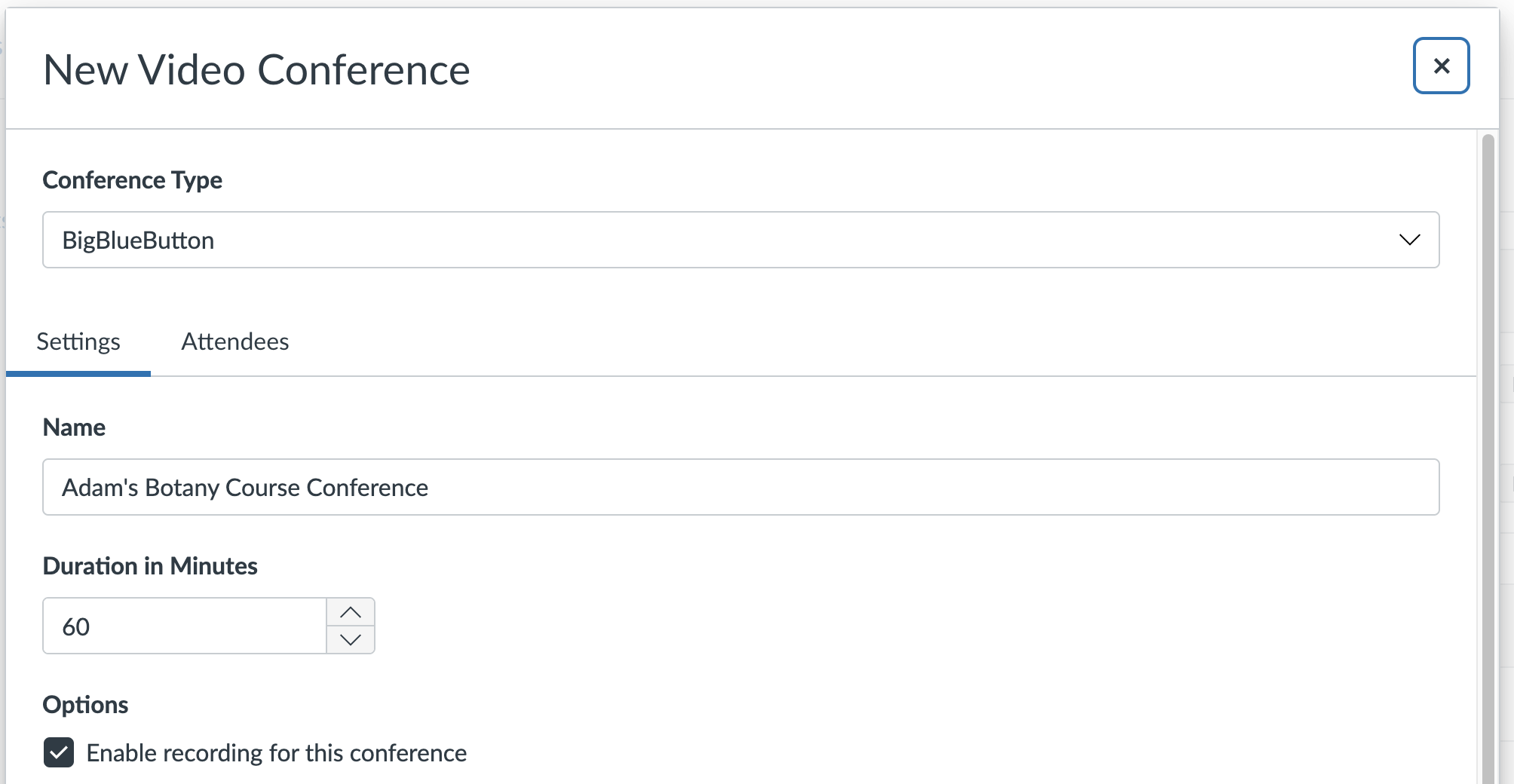 Note: This option must be enabled before the conference starts. (If the instructor starts the conference, and then while the conference is running goes back and enables this checkbox, it won't have any effect).
2. During the conference, a moderator must have clicked the Start/Resume Recording button to mark the start of recording at least once.
If the instructor does both (1) and (2), then shortly (within 24 hours) after the conference concludes, the recording should appear.