In order to share your iPad or iPhone screen during a BigBlueButton session, you must first also have a Mac on hand.
On your Mac, follow the steps in this article to share your iPad/iPhone screen to your Mac.
Once that is done, you can then share the iPad/iPhone screen in the BigBlueButton session by clicking the "Share screen" button.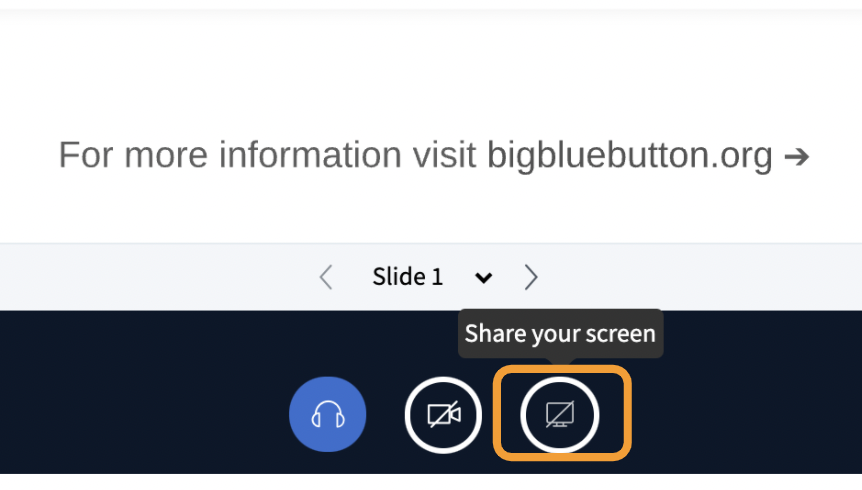 This will bring up the Screen Share menu.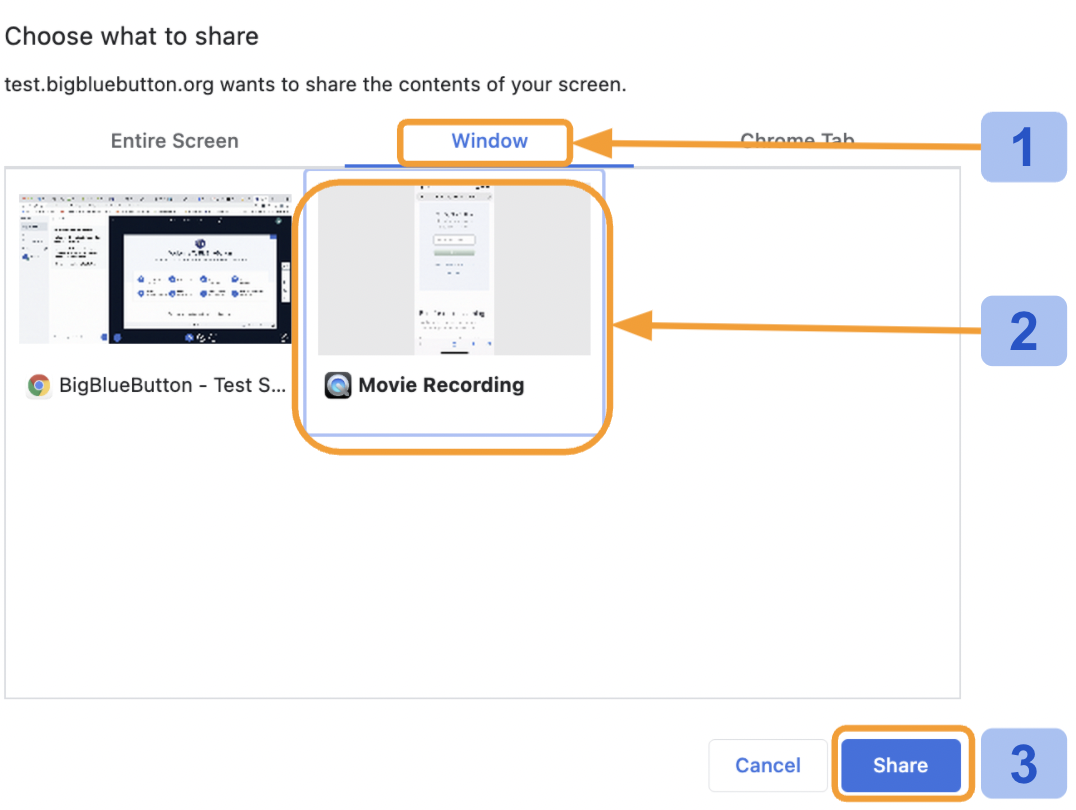 Once in the Screen Share menu, click Window [1] then select the Movie Recording [2] window which will be your iPad/iPhone screen. Finally, click the Share [3] button.
The rest of the session will now see the iPad/iPhone screen.