When running the BigBlueButton client on a mobile device, you can view screen sharing, but can't initiate it. In other words, the mobile browsers do not allow sharing of the screen.
If you want to share the screen on your Apple device (iPhone or iPad) and you have a Mac, you can use Quicktime to share the device's screen on your Mac, and then share your screen on your Mac (or the application window of Quicktime showing your mobile device).
To display your iPhone/iPad screen on your mac, do the following:
1. Connect your iPad/iPhone to your Mac using your Lightning to USB cable.
2. Open QuickTime on your Mac.
3. Click on "File" in the menu bar at the top of the screen.
4. Click "New Movie Recording."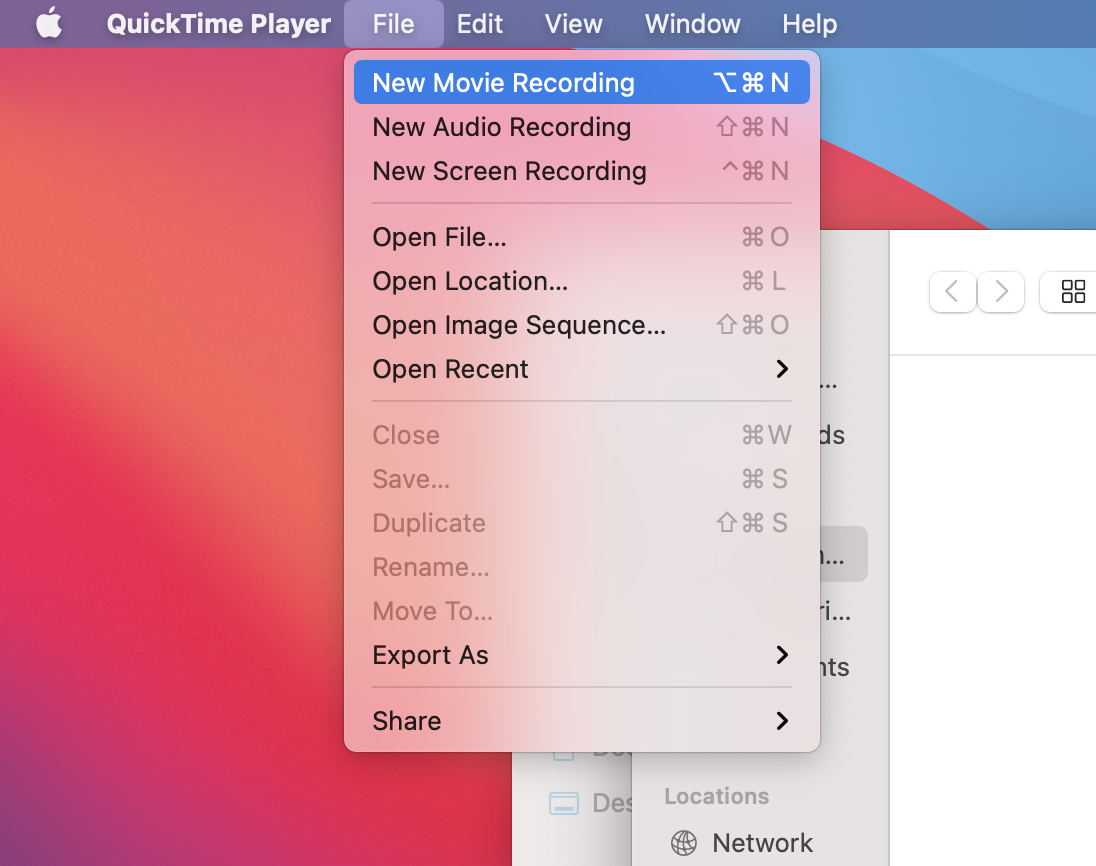 5. Next to the red record button (bottom middle), click on the down arrow. Select your iPad/iPhone from the list of available devices. If it's not there, try disconnecting and reconnecting your iPad/iPhone.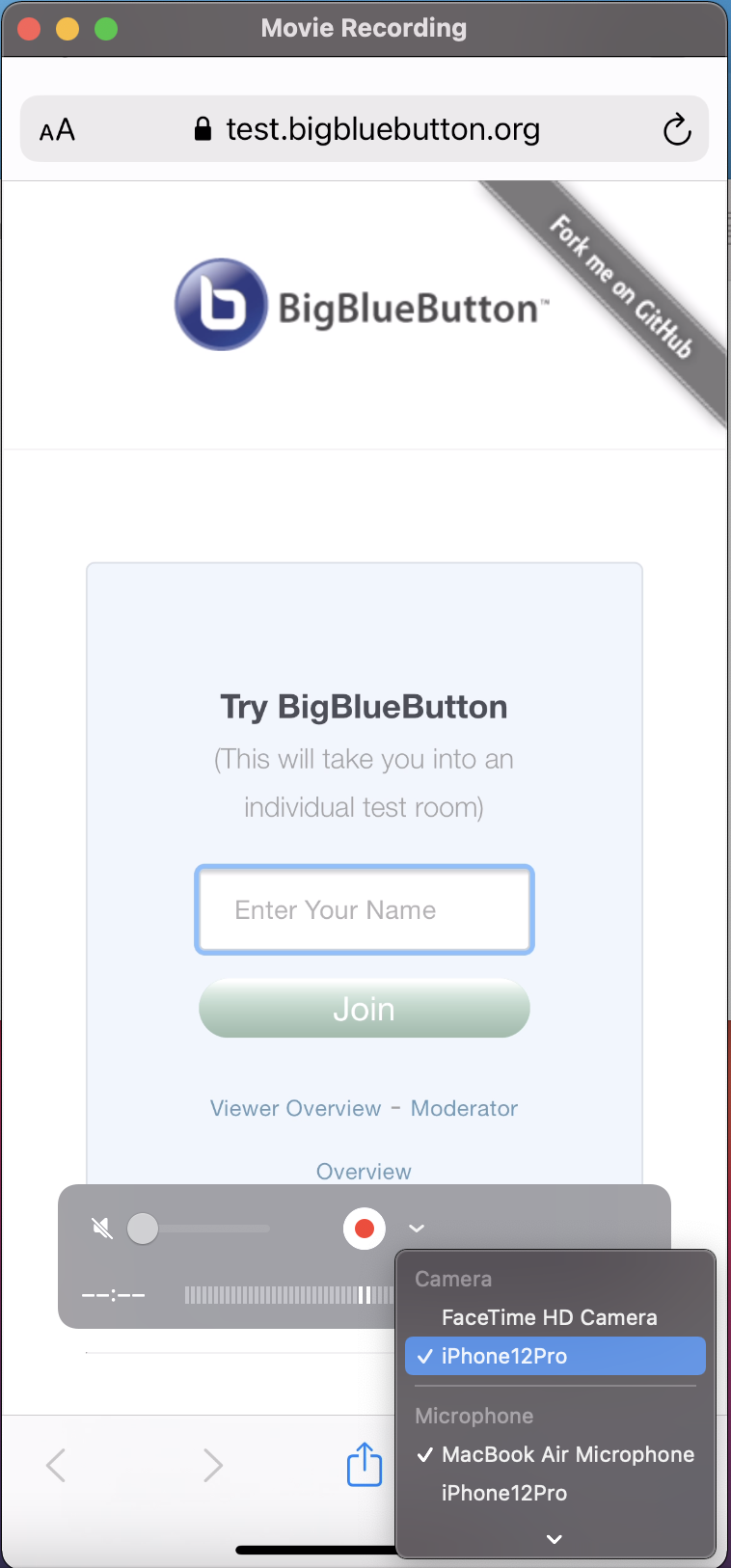 6. Your iPad/iPhone should now be fully mirrored on your computer, in the exact shape of your iPhone screen.