If when connecting to a BigBlueButton session, you encounter an error related to antivirus software, as attached in the screenshot below for Avast antivirus software, we will need to temporary turn it off.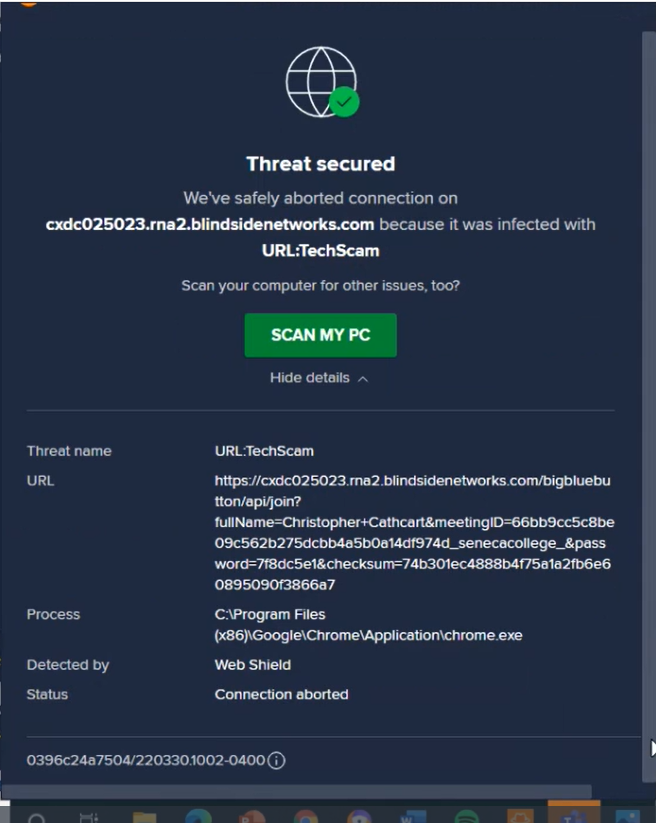 Please, follow the below steps to overcome the error :
1. Open your antivirus software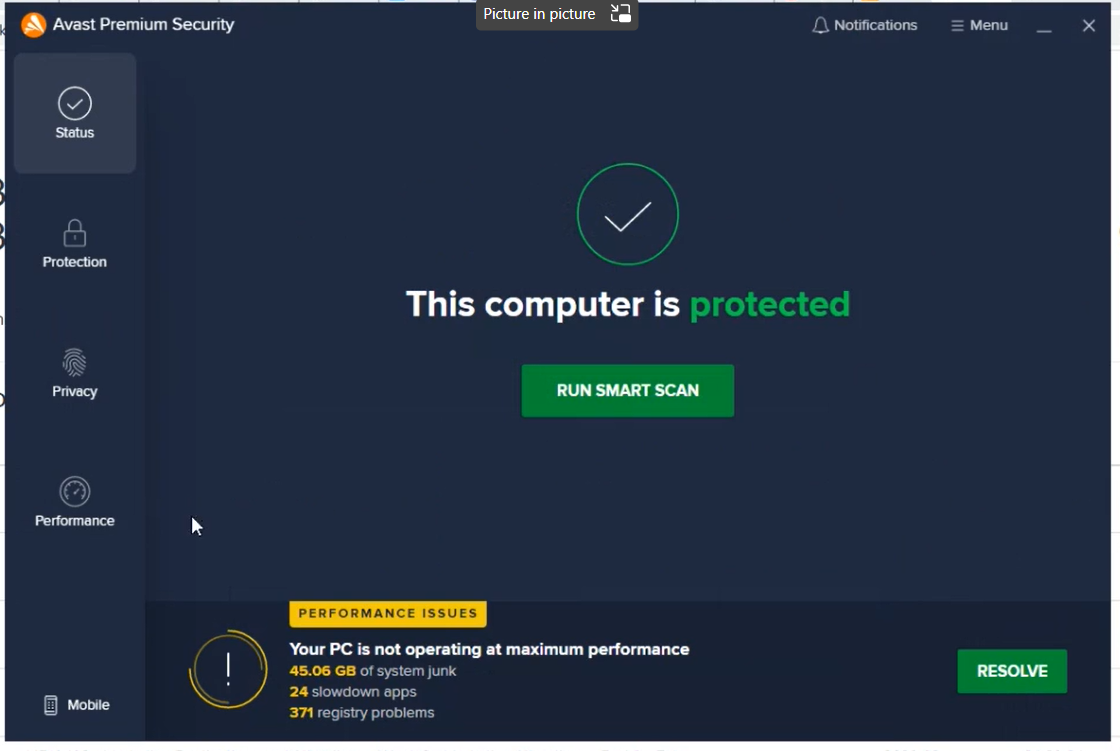 2. Click on Protection icon as highlighted below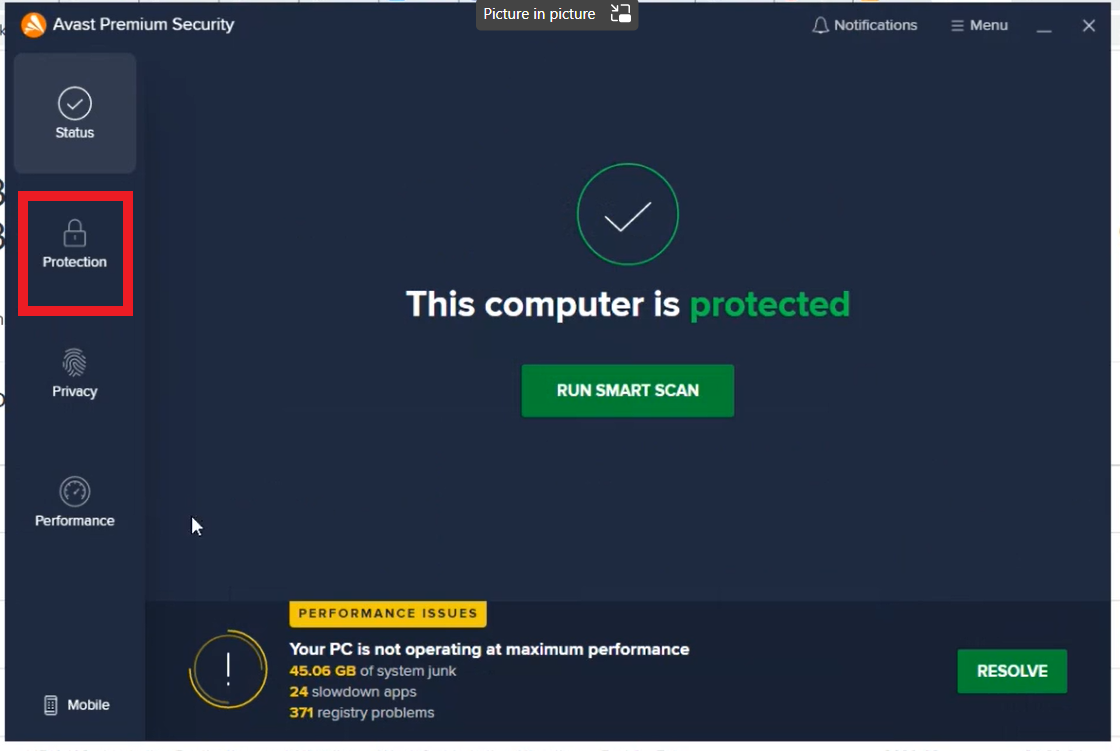 3. Inside the Protection, click on the Core Shields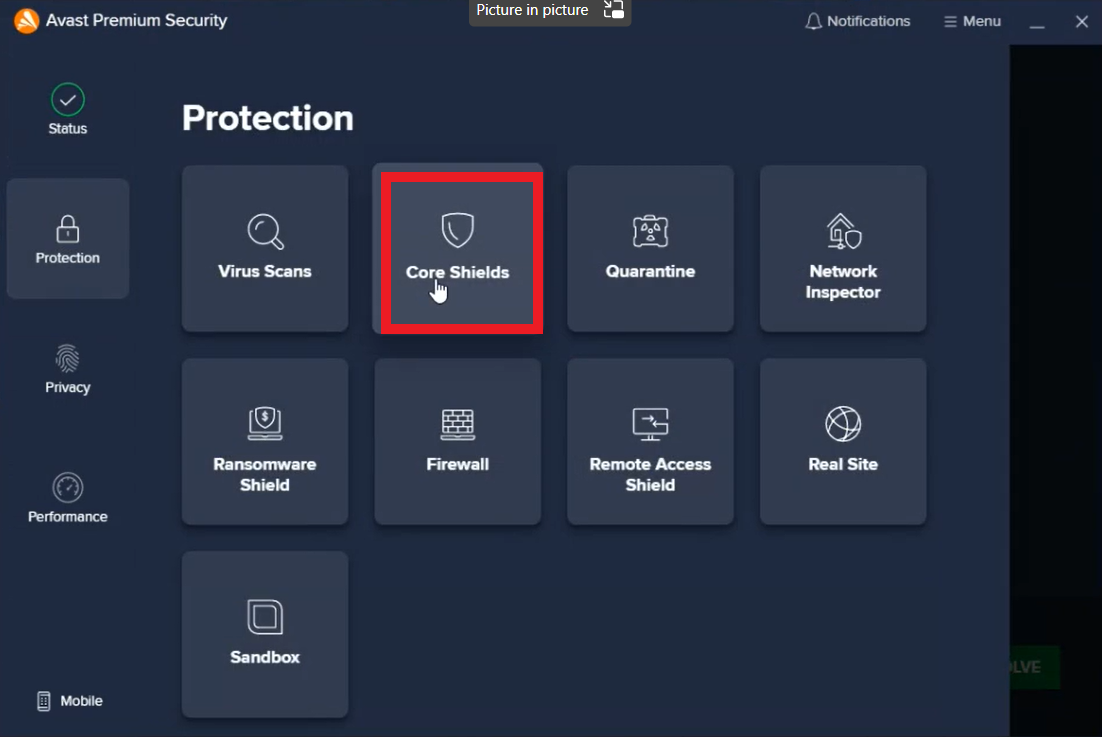 4. Select Web Shield and turn it off.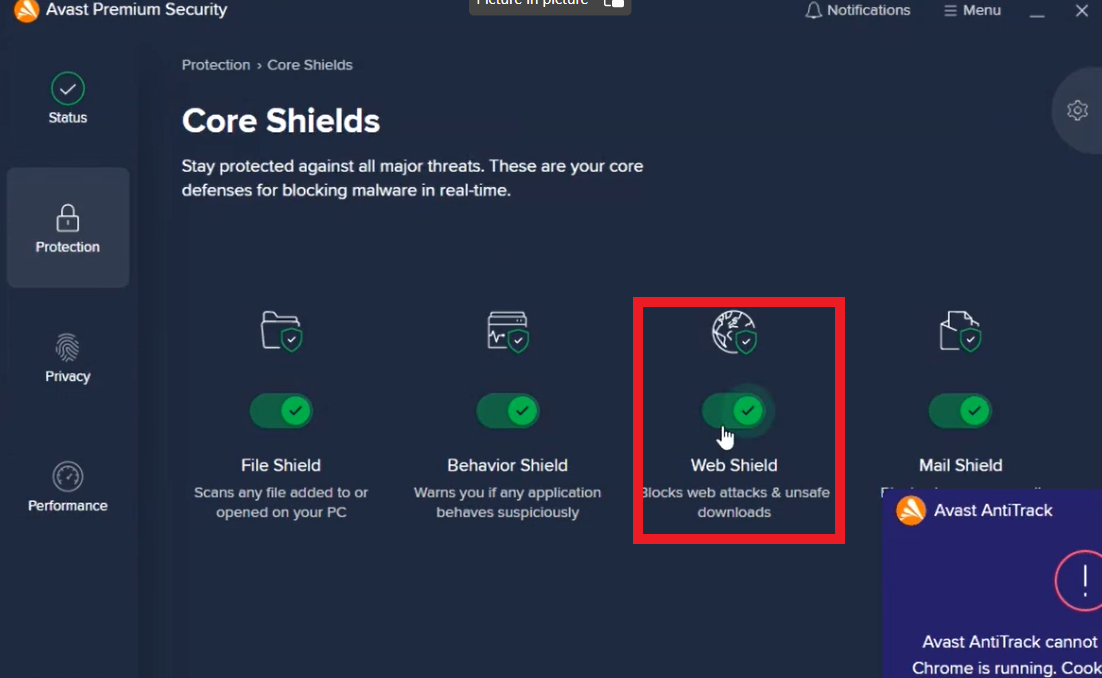 5. Depending on the session requirement, select the option for how long you need to the turn off the web Shield.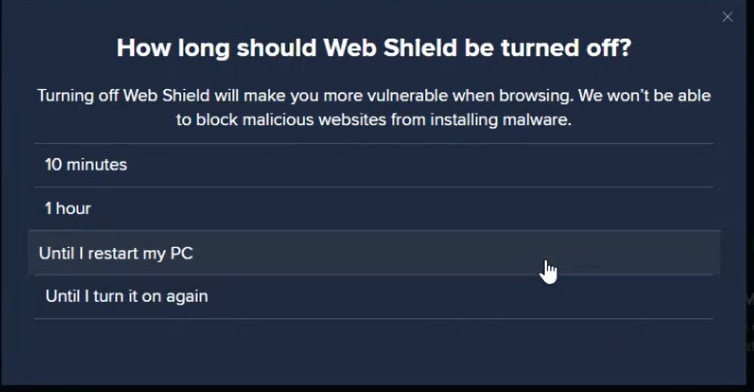 7. Once turned off, you will see the Web Shield icon turn to red from green.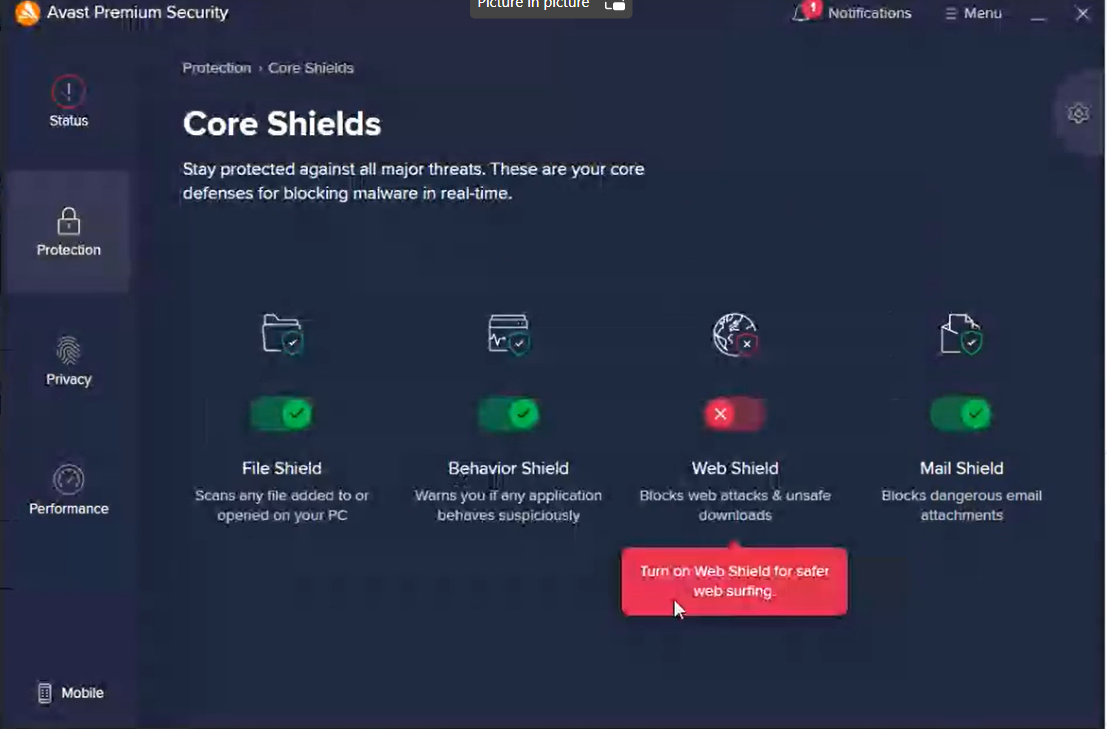 Once the settings have been changed, you should be able to connect to the session.